What would you give for another day on this earth with someone you love? My answer would be "whatever it takes" and I'd do anything if there was a way to make it happen.
I've set up this page to try and support my friend Debbie, to give her more time that she so desperately needs. Before I ask you to read on so I can explain why this matters so much, all I am asking for is just £2 (the minimum donation accepted by Just Giving) and a quick share of this page. For this, my friend Debbie, her family and I would be extremely grateful.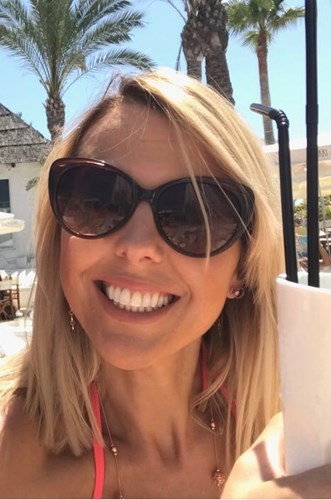 Can I start by explaining that while you may not know Debbie, you know how it feels to love someone and want to do anything to help them. We would all do something for someone that we love but what about someone you don't know, would you be kind to them in the street? Would you give someone £2 for busking or to someone that asked if you could spare some change? This is not dissimilar to that (although I'm not singing, trust me, no-one wants to hear that!). You may not know Debbie but....
I'm just asking if you can spare £2 please.
This is an extremely hopeful outreach campaign to all of my connections and an appeal to you to share this far and wide. With the help and reach of social media, I'm hopeful that this small ask of you can in fact mount up to become something literally life changing for Debbie and her girls.
I'm asking for you to help to share this and help make this happen.. oh, and for you to give just two of your hard-earned pounds please (this is the minimum donation for Justgiving).
Why does Debbie need £2? (if you can spare it)
In December, our beautiful friend Debbie was diagnosed with glioblastoma multiforme (GBM), a grade 4 brain tumour. They are the most aggressive and are very infiltrative -- they spread into other parts of the brain quickly if preventative treatment is not carried out.
While the amazing surgeons removed the tumour, she was told that the Glioblastoma was aggressive and is currently incurable.
Debs is just 39 and is a hugely popular and loved lady, she is also the mother of two gorgeous girls aged 9 & 7. She is remaining incredibly strong and positive with the most remarkable fighting spirit. She is determined to prolong the precious time with her daughters through whatever means available.
Since being diagnosed this terrible disease, Debbie has spoken with numerous surgeons, dieticians and various experts in this field to try and find ways to change the outcome and to prolong her time with her family and her two beautiful children.
She is undergoing various treatments to prevent the return of the tumour, the latest of which is immunotherapy in Cologne. The costs for these treatments are huge. Over £130,000 for an initial 5 day treatment and she will then need a minimum of 4 further treatments at £30,000 each over the next 3 months.
This is why Debbie needs your £2.
All of Debbie's friends are rallying round to support her in raising these much-needed funds which have very positive statistical results for prolonging life, especially for someone like Debs who has age and fitness on her side.
I'm hopeful that £2 is within your means and that you would be willing to contribute this nominal amount which could make such a huge difference to Debbie's life.
To put things in perspective, if just my Facebook connections were kind enough to support me in this request, it would pay for Debbie's flights and accommodation in Cologne for her next treatment. It wouldn't come close to covering the treatment but it would help to get her there.
Your £2 could help get her there.
I am extremely hopeful that you are able to share this page with your connections and that others, not connected to either myself or Debbie can find it in their heart to spare just £2 so that we can raise so much more to help towards these life changing treatments that she needs in order to give her more time with her beautiful girls.
Family, friends, connections of friends, people who haven't met Debbie.. please give just £2 if you can spare it (more if you can but not what I'm asking for, I'm asking for something within your power and means).
You can find out more about Debbie by following the Facebook page set up by her friends here: https://www.facebook.com/groups/200794753835304 /
Please share this page with your connections. With the power of social media, I hope that we can reach other kind hearted, generous souls that can find it in their heart to spare just £2 for this beautiful woman. If this small contribution is something you could manage it would mean the world to everyone fighting this battle with her.
Thank you so much for reading, donations can be made here.
Love Katie xx